After a long winter we are pleased to say that we will be re-opening for outdoor hospitality from Friday 16th April.
Opening Hours
Friday 17.30 to 21.00
Saturday 12.30 to 22.00
Sunday 13.00 to 20.00
These times may change due to weather conditions and Sunday matches.
At present, spectators are not permitted at organised sports, please be seated at hospitality tables & benches.
We will be under the current Government requirements for outdoor hospitality, these will be displayed around the clubhouse, Below are the main points;
Of course, if you feel unwell or are displaying any Covid symptoms, please stay at home.
Please enter through the front door, wearing a mask, sanatise and sign in by scanning the NHS QR Code or sign in sheets, ALL visitors are required to do this, then make your way pitchside and take a seat.
Rule of 6 and two household rule applies to all seating, please use the seating provided, please do not bring your own chairs as spectators are currently not allowed at organised cricket.
All bar orders must be placed while seated at a table or bench. We have a table ordering app available.
ALL Food and drink must be consumed seated, No walking around with food/drink.
Masks are required to be worn when inside the clubhouse unless exempt.
Toilets are available for use, access through the hall and are limited to one in, one out, please be patient and wear your mask!
We have a limited number of tables & benches, if we are full, please return later
Its not the staff that make the rules, please be patient with ordering, we will serve and get to you all!
Remember Hands, Face, Space and Fresh Air! together we will beat this and return to normal!
Ordering.
We have partnered with round table ordering app so you can order and pay at the table, this will speed up service for everyone as the staff will pour and deliver without waiting for payment. If you do not have a smart phone, pleae inform a member of staff and we will take your order manually, this may take a little longer but you will be served.
You can download the app to your smartphone via the apple store and google play, or by scanning the QR Code below. You can do this now or in and around the clubhouse, its quick and easy to use and will enable us to serve you faster.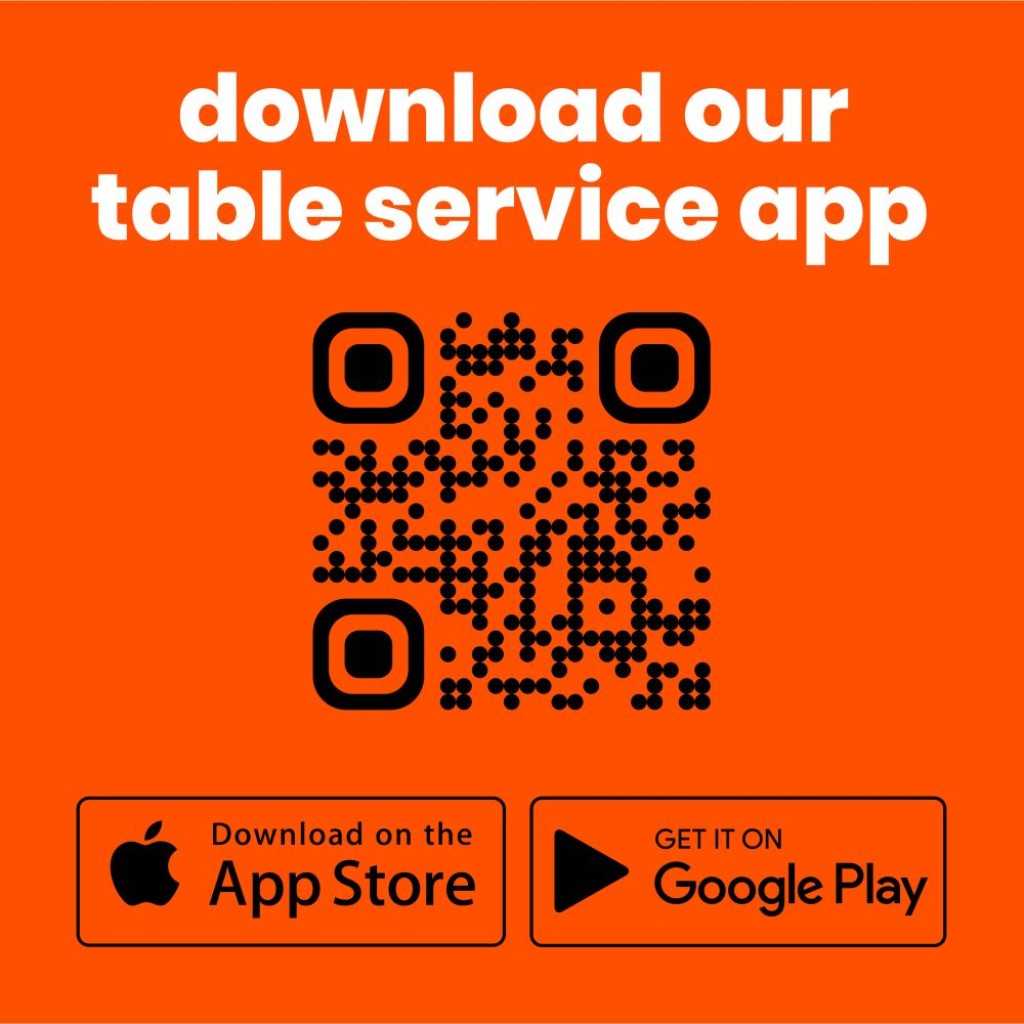 Stay Safe and well and we look forward to seeing you soon!